The trains I will record here will be of a realistic size for modelling
Classic 1 Klasse DB prototype Express trains in model form:
My research has been aided by contributions found in books and from knowledgeable members of the following Forums, to whom I offer my much appreciated Thanks!
The trains shown below are based on this information, some models suggested are no longer available.
112 269 Ffm,
IC 103 "Margraf"
Ffm - Basel, Weil (Rh) 25.10.1971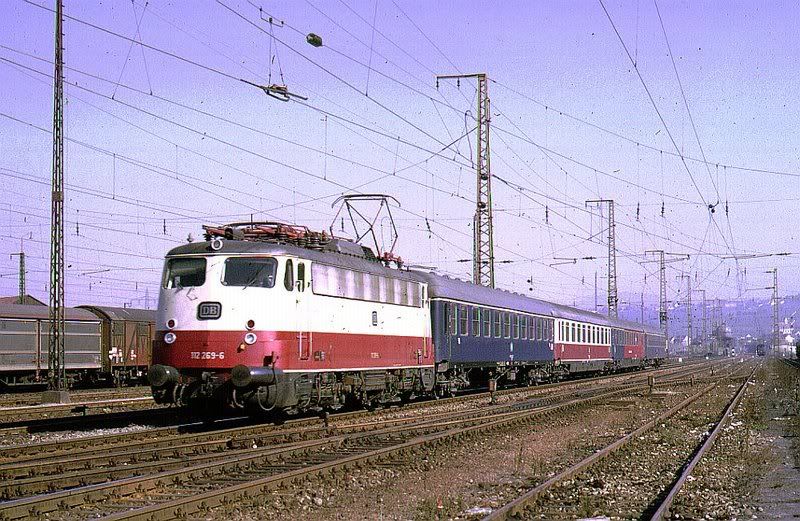 Photograph by railroadwilli sourced DSO.
DB BR 112
(Roco)
Aum-61
Roco 44753
Avumh
Ade//Lima HL 4004
AR4uemgh-65
Roco 44745 "Kakadu"
Aum-61
Roco 44753