Hi,
This is my Marklin layout, in a 10' x 8' shed in my back garden.
I built this layout to create a purpose for my collecting habits. It is not meant to be strictly prototypical, to me it is just a toy thing, though I can get obsessive about train compositions and eras. The engines and rolling stock all belong to the 1946-60 era. It is a 3 rail system, running on Marklin digital. The catenary is complete, though used for show.
Here are a couple of scenes. For more information, you are welcome to visit my site at
http://www.qldrail.net/altkloster/index.htm
.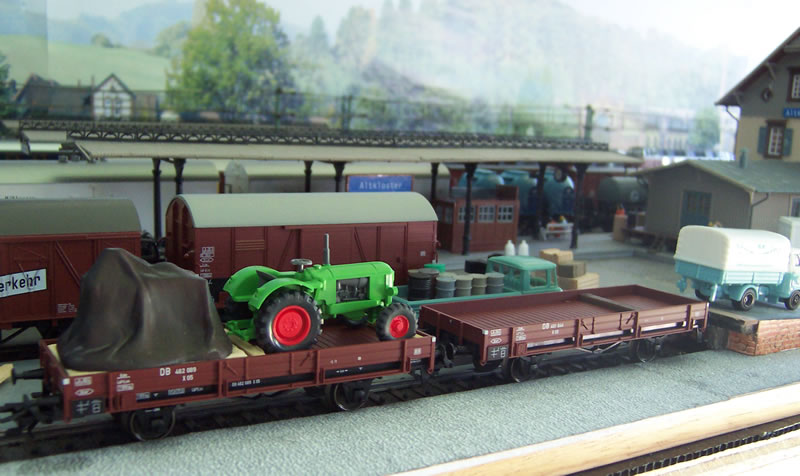 regards
Kimball