This picture appeared on the DSO today, thanks to Udo Kappel.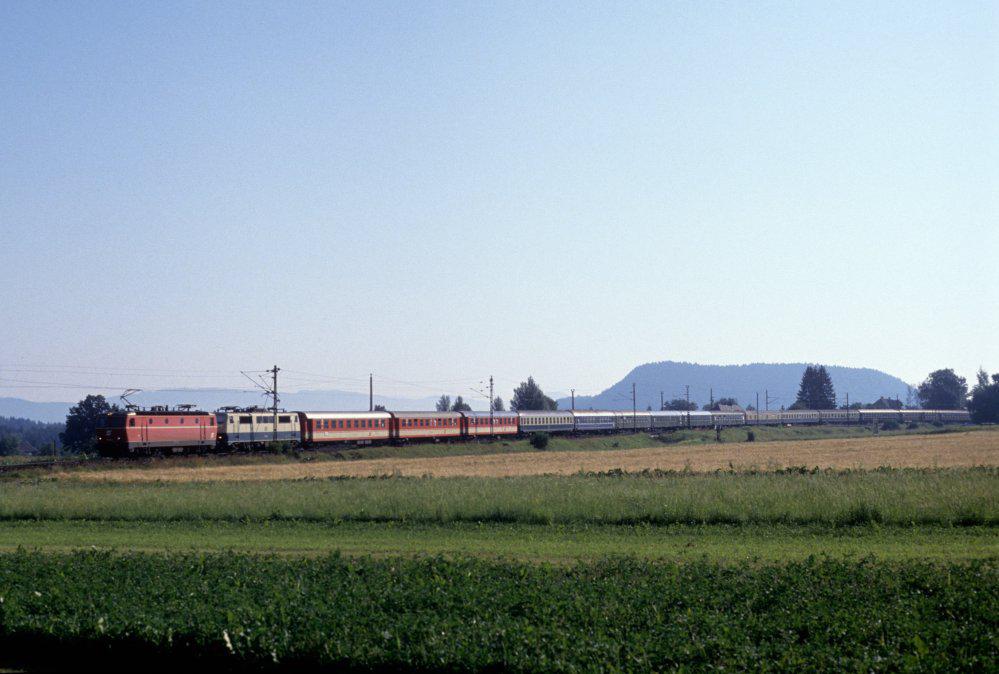 http://www.drehscheibe-online.de/foren/read.php?31,7117477
I think this unusual because I don't recall seeing such a double heading from the DB & ÖBB before.  The location Faak am See is deep in the south of Austria, well beyond the point where a DB loco would normally travel in Ep. IV.  Do you know of any similar double heading ?    Perhaps David can decifer the entire list of coaches in this very interesting composition ?