Good evening all.
I stumbled across the forum which trying to hunt down suitable details on ballast colouring for a Bavarian branchline I am currently renovating.
Although I have been modelling various countries over the years, my main interests are Japanese and German - I have built a few Japanese N gauge layouts which have been out and about at shows in the UK, as well as showing in various publications. 
I have two main areas of German interest. The first is my personal layout, a 16' long H0 layout set in 1929 Bavaria. This was originally built by my father back in the early 1990s. After a few shows, it went into storage, before being offered to me last year. There is plenty to do to get it up to scratch, although I have started with this rather cute little Piko 0-6-0 tank engine (although this is a Saxon loco!).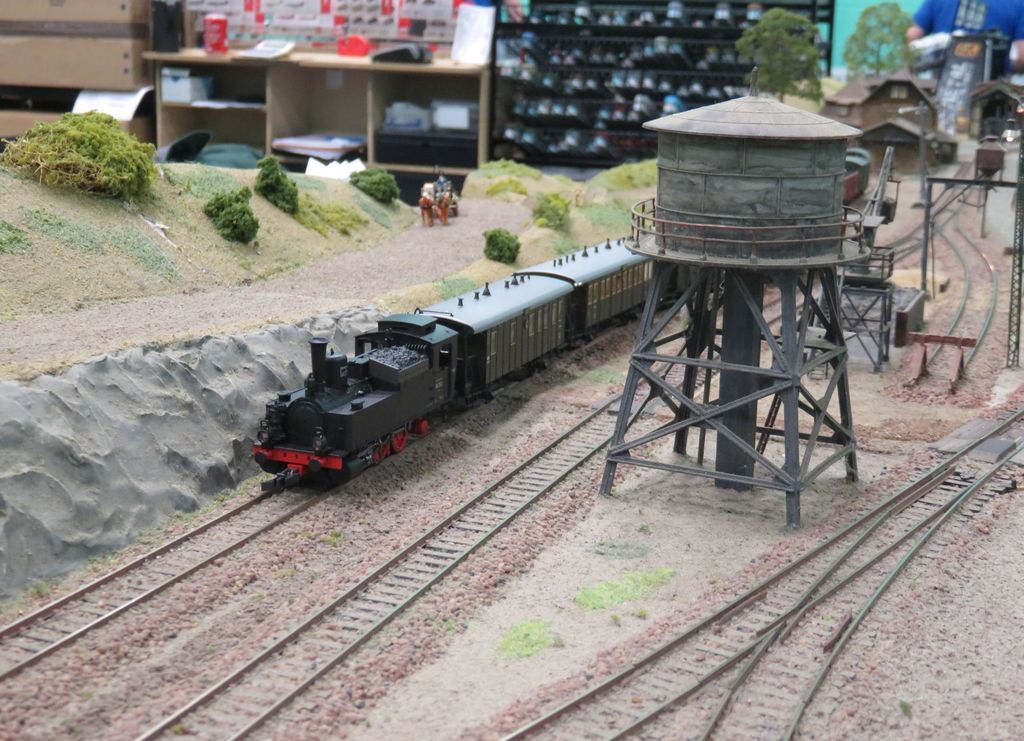 Although the Piko loco seems to feature in both pictures, other locos include a Roco BBII Mallet, a Roco Glaskasten, a Fleischmann 0-8-0 GtL4/4 a Rivarossi class 98 0-6-0 and finally a Trix DXI 0-6-2. All are epoch 2.
The other project is a club venture; building a layout 'inspired' by Berlin Freidrichstrasse in the mid to late 1950s. 
I will try to start up a couple of threads for both of these models, as well as drill others on here for your knowledge!