I have been looking for some good 1:160 highway guard rails for some time.  Those by Faller & Noch are over-sized, come in very short lengths, and don't go around tight curves very well.  So I got on Google Images and found manufacturer's specs for German and northern European guard rails and sent a request to Ngineer, via Shapeways.  He responded by designing some very good 1:160 guard rails, 200 mm long, printed in 3D.  They come with a rail on each side of the stanchions, for strength in manufacture and shipping.  There are situations in which a person might want this arrangement.  This is what they look like on arrival: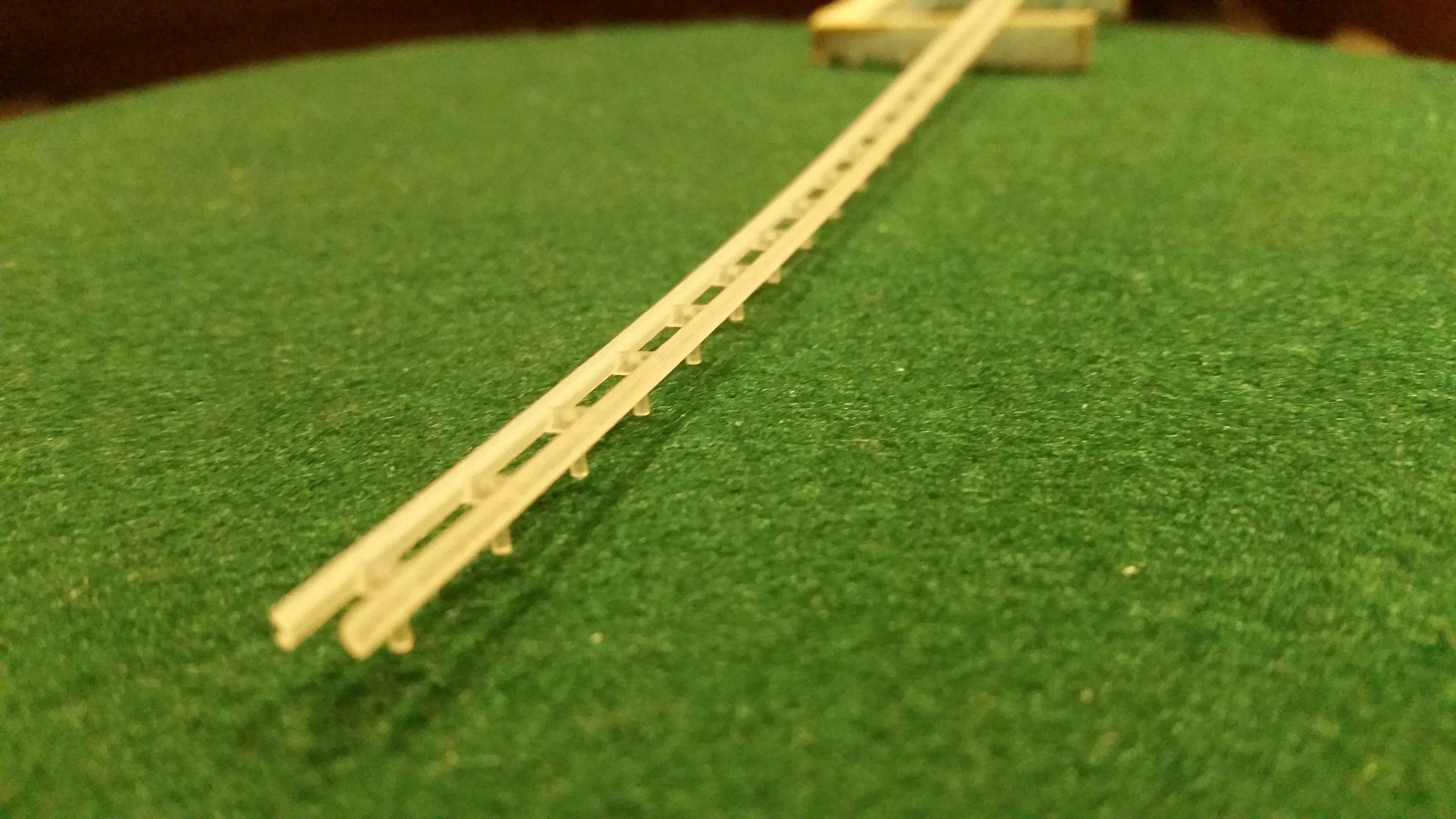 I only needed the rail on one side, so I cut one rail off with an Exacto knife.  This is how they come out: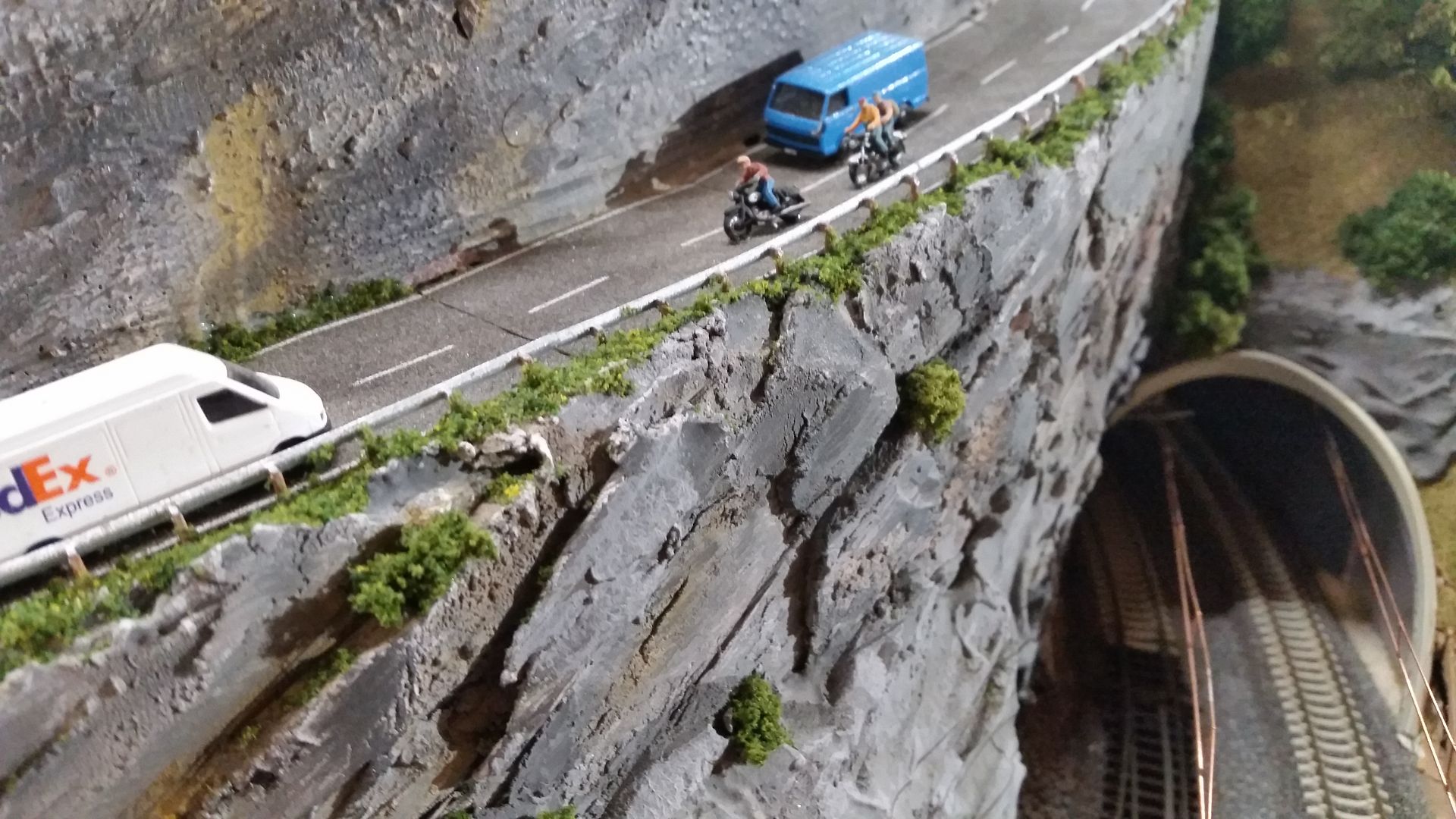 As a single rail they are quite flexible.  I bent the rail around a 4,0 cm curve, without using heat, and there was no sign of brittleness or wanting to break, as you can see: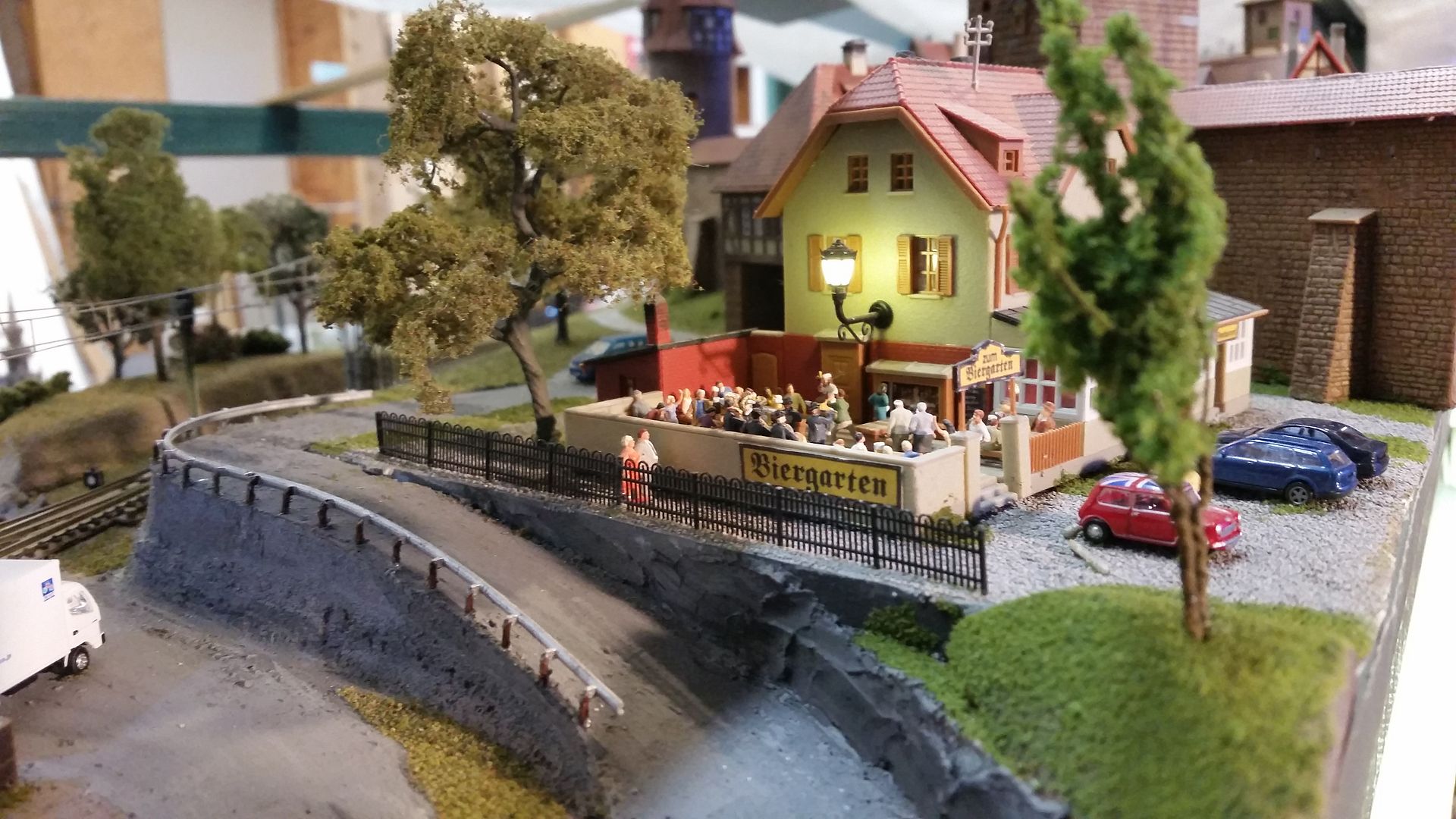 The package comes with three 200 mm lengths.  The single rails that I cut off are usable elsewhere.  They can be found at:
https://www.shapeways.com/product/ULWUHE5WP/n-scale-guard-rail-3x200mm
Cheers!
Gordon